The Women in Law Awards for 2023 are around the corner. Our very own Liz Chase has been nominated for Innovator of the Year (Individual) award – we are so proud!
The event is a remarkable opportunity to recognise women leading the charge in the Australian legal sector.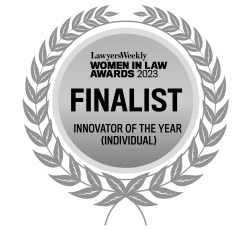 The Innovator of the Year (Individual)
The award for the Innovator of the Year (Individual) recognises the outstanding work of developing and capitalising on innovation opportunities in the legal industry. Innovation in this context refers to a wide range including service excellence, business development, technology, workplace management or any other style of innovation.
Who is Liz Chase?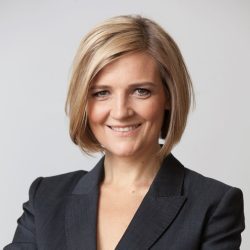 Liz is the Head of Innovation and User Experience here at Leo Cussen. The integration of law and technology is her ultimate passion project.
Liz champions the incorporation of AI and human-centered design for our programs. Much of her work is about driving creative and user-centred solutions in legal services optimisation, education and training.
With a background as a lawyer and educator, Liz is committed to reshaping legal training. Guiding legal professionals beyond their comfort zones is what she's all about. Like a personal trainer for the legal arena or a point guard in the fast-paced game of legal innovation, Liz is well versed in setting up teams to score goals through strategic foresight and collaboration.
When asked about the nomination, Liz replied:
"Lawyers Weekly plays a vital role in spotlighting the significant contributions of our profession. It is an honour to be included as one of many pioneering women in our field. Innovation in law often feels like a solitary journey, so it's remarkable to see the collective progress towards integrating technology and new business models for better client outcomes. Their recognition is a powerful motivator, reminding us that our endeavours contribute to a stronger and more efficient legal community."
Innovation at Leo Cussen
For over half a century, Leo Cussen has been at the forefront of legal education and inclusivity. Our Practical Legal Training program reflects our ethos of simulating legal practice to increase diversity and inclusion.
All the way from 1974, when we first introduced our lawyer mentors, women in innovation have been a critical contributor to the success of Leo Cussen.
One of our first lawyer mentors was Dr Rosemary Howell. Her work helped break the mould of conventional education. Rather than instructors to teach courses, our program was set up to immerse students in the work and learn alongside real professionals – leading lawyers.
Dedicated to transforming the legal profession through education and connection, innovation continues to be vital to Leo Cussen. Liz' work further drives positive change in the legal industry and enables future lawyers to become confident and capable, beyond the technical.
Learn more about the exciting work at Leo Cussen – join our mailing list!