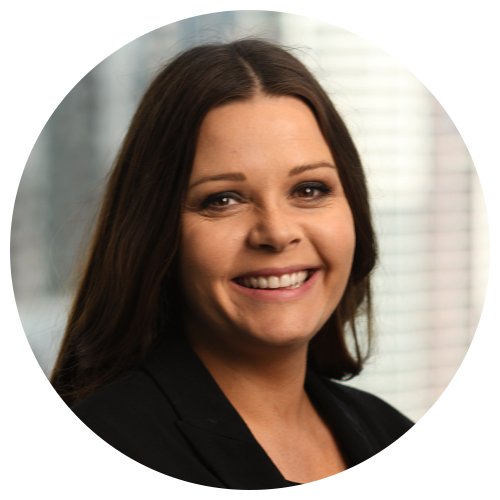 Julie Anderson
Julie Anderson is a mentor that brings years of local and international legal experience to her role at Leo Cussen. What does it mean to have a mentor, and why is having a mentor an advantage to law graduates? Julie describes her own recollection of the challenges that legal practice brought and the benefits that mentors can bring. At Leo Cussen, our PLT course assigns you with your own mentor and a legal network from the get-go.
I vividly recall being a new lawyer myself and can remember how intimidating and overwhelming it can feel at times.  Because of that, I like to take an empathetic approach to being a mentor, and think about what my trainees might be experiencing.  As a senior lawyer, I also have experience in working with and training lawyers, so I know what will be expected of the trainees when they start their careers.  I try to use those experiences to create a supportive space for trainees to hone their practical skills, so they can start their career feeling confident that they can do a great job.
Becoming a new lawyer is so exciting and it is a huge achievement that has taken many years of hard work.  However, new lawyers sometimes start at very busy law practices, where they may not get quite as much hands on guidance as they would like.  It is a common experience to have a lot of questions when you start.  It is such an asset to have a mentor, who is dedicated to being able to guide you and help you find answers when you need them.
One piece of advice I have for law graduates is to start thinking about finding your network, and connecting with people within the industry, including your peers. It will provide you with more opportunities and more support when starting.  In our program, we provide a lot of opportunities for our trainees to engage with each other, and with industry professionals, to build those friendships and connections that will take them into their career. As their mentor, I am with my trainees every step of the way, and often stay in contact long after the course has been completed.
Law is such a rewarding profession to be joining. There are so many options for what you can do once you become a qualified lawyer.  There is a role out there that is just right for you, and that will be different for everyone. I am so excited to help you, and mentor you through the start of your journey, so that you can feel confident and ready to start a long and fulfilling career.