"The best way to learn to be a lawyer is to do the work of a lawyer"
Peter Cotter is our new QLD's lawyer mentor, though he is far from new to this role! For over 10 years, Peter has been mentoring the next generation of lawyers, drawing on his diverse experience as a legal practitioner, supervisory roles in practice and extensive teaching and instructing experience.
In this video, Peter shares his journey in law, along with insights into what learning opportunities exist for the transition between law school and working as a legal practitioner: there is a large gap between the theory of law compared to the practical nature of legal practice. PLT provides a bridge between the theory of law school and the practice of law.
A self-proclaimed "jack of all trades" Peter has worked and volunteered in the community legal sector  where he gained experience in a wide range of legal matters involving different jurisdictions, complexity and practice areas.
Not unlike many private practices, the community legal sector can span a cross range of legal matters keeping practitioners on their toes, needing to be sharp and resourceful to respond these matters effectively.   
Over the years, Peter has worked in designing and conducting training sessions for lawyers and para-legal staff, particularly in the area of legal research while authoring a chapter of the online Fitzroy Legal Service, Law Handbook.  
Peter's enthusiasm for the law is infectious and his commitment to guiding law graduates through the different steps of work, is as he explains, an essential part of the learning. 
Get to know Peter as he shares his journey through law, along with insights as to what lies ahead in the transition out of law school and into your legal career:
Read more about our Queensland course, delivered from Griffith University's Southbank Campus and Online.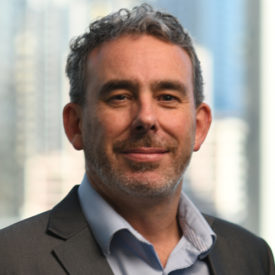 Peter Cotter
QLD Lead Lawyer Mentor