Meet Jacinta Foley, Leo Cussen's Careers Advisor. Jacinta's role is to support our grads with career planning and advice. She is an experienced coach, trainer and leader who has worked in recruitment and HR across a variety of sectors, including legal services. Jacinta has managed recruitment at Victoria Legal Aid – so she knows exactly what employers are looking for in new lawyers!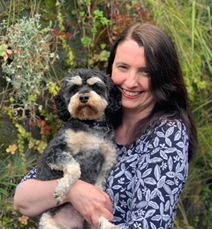 Jacinta loves working with the diverse cohort of grads at Leo Cussen to help them connect their learning in PLT with their career aspirations.   
So, what can Jacinta and the Careers team help you with?  
🎓 Identifying career paths  
🎓 CV reviews  
🎓 Job search tips  
🎓 Interview preparation  
🎓 Finding a professional placement  
🎓 General chats about the next steps in your career   
They'll also help you through any issues that might be concerning you such as job search, interviewing, CVs and guidance on career options.   
The Careers service is a fundamental part of the Leo Cussen PLT program. We want our graduates to leave Leo Cussen with the best chance of getting into the career path that they are passionate about and enjoy a truly fulfilling and successful career.  
Outside of supporting Leo Cussen grads, Jacinta loves to cook and working her way through a favourite recipe at the end of the day is a great way to switch off and get some mental separation between work and home. She enjoys spending time with her family and pet dog, Benny. And what is Jacinta's go-to coffee? While not considered acceptable by many within Melbourne's coffee drinking community, Jacinta loves a good decaf latte.   
Book a chat with us to learn more.