Lawyers and allied staff in the legal setting
In Australia, nearly 1 in 5 adults will experience a mental illness in any one year. Within the legal profession, the incidence is far greater with 1 in 3 lawyers at any one stage suffering heightened stress and anxiety, depression, and substance use disorders.
Stigma and a lack of organisational support remain the greatest barriers to help-seeking in the profession. Recognition of signs and symptoms and early interventions are associated with positive outcomes including better employee engagement and workplace culture and can prevent problems deteriorating. Having people in your organisation who know how to assist, is fundamental in ensuring the safety of staff.
As mental health and diversity and inclusion are closely connected, MHFA Training should be encouraged across seniority, departments and genders to ensure diversity of support.
This program is proudly supported by legalsuper.

This course combines a 6-hour online (eLearning) component with a 5-hour follow-on training session delivered via:
2 x 2.5-hour live-streamed workshop
You will learn how to assist a colleague who is developing a mental health problem or experiencing a mental health crisis.
5 hour live-streamed workshop component

You will cover:

Learn how to recognise signs and symptoms of mental health problems and crises in your clients, employees and co-workers.
Understand risk factors and appropriate evidence-based treatments and supports.
Learn how to respond and offer appropriate support to clients, employees and co-workers using the Mental Health First Aid Action Plan ALGEE

online e-learning component

You will cover:

Developing mental health problems: Depression, anxiety, psychosis, substance use problems and eating disorders

Mental health crises: Suicidal thoughts and behaviours, non-suicidal self-injury, panic attacks, traumatic events, severe psychotic states, severe effects from alcohol or other drug use and aggressive behaviours.

Accreditation and CPD points

Become accredited with MHFA. For lawyers, up to 5 CPD points are earned* including:

Practice Management and Business skills (2.5 CPD Points)
Professional Skills (2.5 CPD Points)

*Subject to your local CPD Rules
Presenter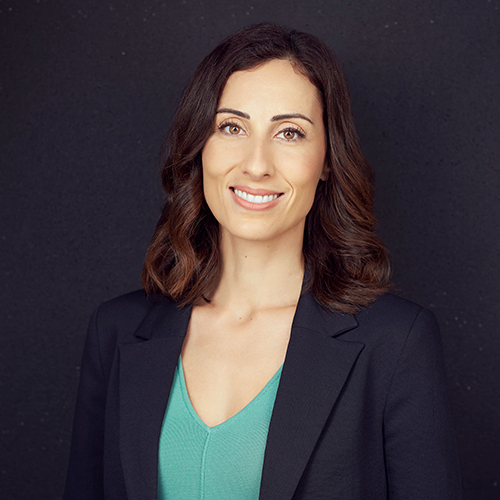 Desi Vlahos,

Accredited Mental Health First Aid Instructor, Mentor and Lawyer, Leo Cussen Centre for Law.
Winner of the Lawyers Weekly, Women in Law Awards, Wellness Advocate of the Year 2021 
Desi is an Australian Legal Practitioner and Mentor at Leo Cussen, Centre for Law, Victoria. She was admitted as a solicitor in the Supreme Court of Victoria in 2005 and has practiced in mid-tier, suburban and private firms. In 2013, Desi completed a Graduate Diploma of Education with a focus on legal studies and literature. As a certified mental health first aid trainer, Desi is a strong advocate for mental health, the well-being of new lawyers and the profession as a whole. Most recently Desi joined the International Bar Association's Presidential Wellbeing Taskforce charged with tackling the problem of poor mental health among the world's lawyers and in promoting policies and working practices to help to improve wellbeing within the legal profession.
---
Visit the store for further details and to book.
Enquiries
Discounts available for group bookings, CLC's and Not-for-Profits.
Contact us to discuss.